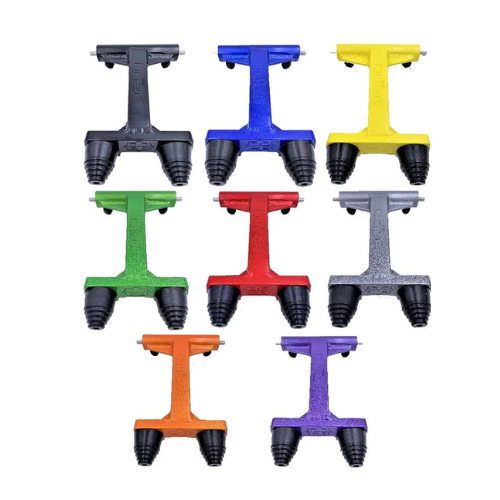 Mercury 4-Stroke Transom Saver and Motor Tote 200/225/250/300
---
DD26 Fishing Mean Mount Motor Tote for the Mercury 4-Stroke Engines will reduce stress, reduce movement and help protect your trim system, hydraulics, motor and transom!
*Steering Locks are Required for this Motor Tote. We recommend DD26 Fishing Mean Stop Steering Locks. Click here to view them!
Motor toter for Mercury 4-stroke Engines
6061 T6 Aircraft grade aluminum - This is the most durable motor stabilizer you will ever own. No bending or warping, PERIOD!
Different color options to allow you to customize your color theme (check out our Steering Locks and Bandit Culling Beam too)
High Quality Metallic Powder Coat Finish
Automotive grade Bump Stops to protect your Engine and Transom by absorbing impact like a shock does!
High quality welds
Mercury 4-Stroke Transom Saver made in the USA!!!!!!!
Fits 75/90/115 & 200/225/250/300HP MERCURY SeaPro 4 Stroke, Pro XS Four Stroke and FourStroke Engines. This also fits the new Mercury V6 175 engines. We Highly recommended that you use DD26 Mean Stop Steering Locks with 175-300HP engines in order to provide maximum protection to your boat and motor.
* Ideally you want 12 inches of clearance from Skeg to the ground. Not all boats/trailers/jack plates/tire sizes/tow vehicles heights/hitch heights etc., are the same. There are multiple variable that can impact the distance from your skeg to the ground. While this tote is a universal fit for the engine, DD26 does not know your boat set up like you do. MAKE SURE YOU TAKE THE TIME TO ENSURE PROPER CLEARANCE.
** NOT COMPATABLE WITH VERADO ENGINES OR 300R!
The Details and Performance are second to none! Mean Mounts come with a Limited Lifetime Warranty!